Second Progressive Candidates' Forum in Phoenixville, Feb. 21, 2018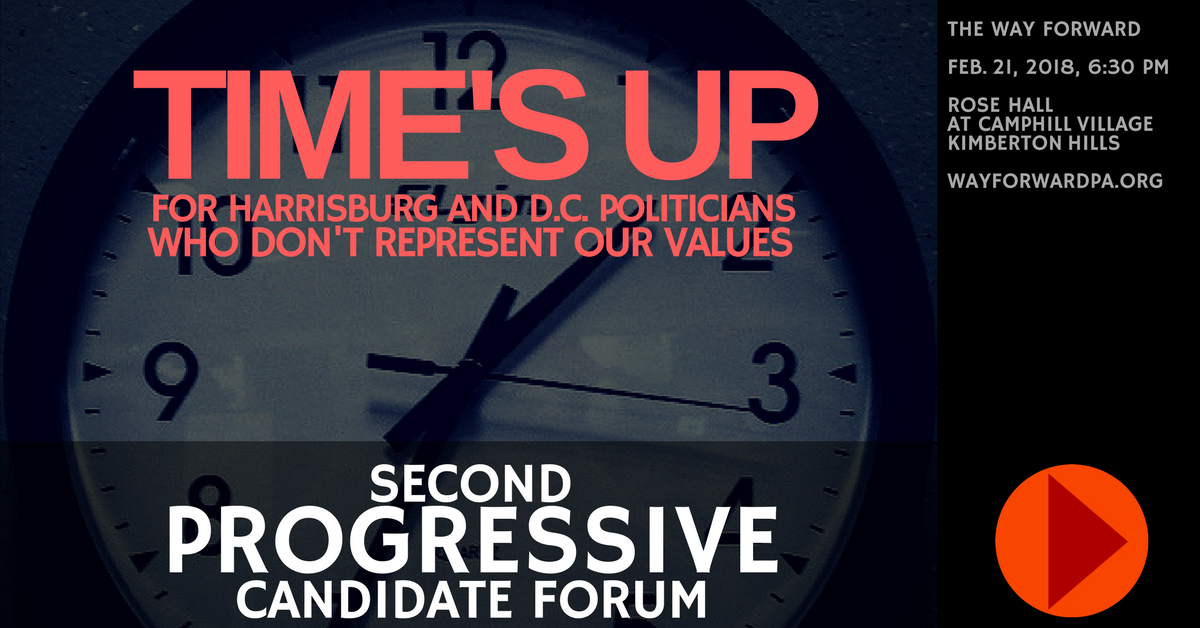 Join the Way Forward for its second progressive candidate forum in Phoenixville, with local leaders running for state and federal office. Here are the candidates we'll be hearing from:
Once again, all are Democratic candidates. Chrissy Houlahan is running for Congress against Costello, Katie Muth is running for PA Senate against Rafferty, and Danielle Otten and Melissa Shusterman are running for the PA House. They're all good, strong progressives who reflect the values of the Way Forward community. And — just like last time — they all need volunteers, for petitions, for campaigning, and just general helping out. Bring your neighbors. 
Come join us and learn how to get progressive candidates and values to work in Harrisburg. It should be an exciting and inspiring evening.
Wed., Feb. 21, 6:30 for networking, 7:00 for programming. Location: Rose Hall, Camphill Village Kimberton Hills. (To find us, follow your GPS to Camphill Cafe, or use this Google Maps link.) Feel free to use our Facebook event link to invite anyone you like. Check out some of the photos of our Feb. 7 candidate forum.