The midterms are almost here — time to go into GOTV (Get Out the Vote) mode. That means knocking on the doors of folks we think are on our side, but who might need a reminder to get to the polls. To skip the details and go straight to the sign-up form, click here. Coming from out of town? Go here.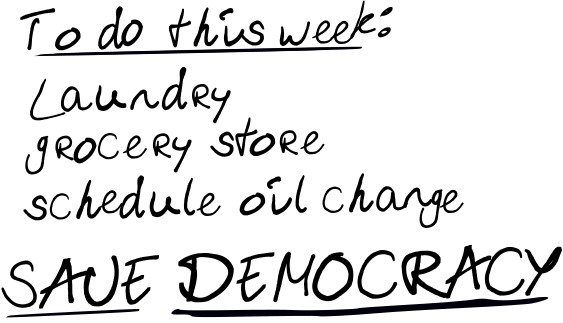 The Way Forward has scheduled five six GOTV canvasses in the Phoenixville and East Pikeland area, and we need all the help we can get. (Update: we have scheduled one additional canvass for Thursday, 11/1 at 5 p.m.) We will be canvassing in support of Danielle Friel Otten (PA House, Dist. 155), Katie Muth (PA Senate, Dist. 44), and Chrissy Houlahan (US Congress, Dist. 6). Additionally, the Way Forward has endorsed Melissa Shusterman (PA House, Dist. 157), Pam Hacker (PA House, Dist. 66), and Madeleine Dean (US Congress, Dist. 4), as well as Tom Wolf and John Fetterman for Governor and Lt. Governor and Bob Casey for Senate.

Every single door helps. Here are some details: 
This is GOTV canvassing, which is the easiest kind. We're only talking to people we already know are on our side and making sure they have a plan to vote. 
For the skeptics: we know this works. It's been studied fairly extensively.
The areas we're canvassing are some of the most crucial precincts in the region, and this region (the "Collar Counties") is one of the most crucial in PA. We can't flip PA without flipping these neighborhoods! 
We'll be providing walklists, scripts, and additional talking points. Plus training, for anyone who's new at this. And we can send you with a buddy if you like. 
All canvasses start at the Schuylkill Friends Meetinghouse, a Quaker meetinghouse. The address is 37 N. Whitehorse Rd., Phoenixville, PA.

You don't have to be an expert on the candidates' positions to be an effective canvasser. 
Good things to bring: water (in an easy-to-carry container), a hat, good shoes, and a friend. You'll be carrying some lit, but not too much. 
Currently planned canvasses:
✔ Wed., Oct. 24, 2018 at 5 p.m. 
✔ Sat., Oct. 27, at 10:30 a.m. 
✔ Tues., Oct. 30, at 5 p.m.
✔ Thurs., Nov. 1 at 5 p.m. (newly added)  
✔ Sat., Nov. 3 at 10:30 a.m. 
✔ Sun., Nov. 4 at 1 p.m. 
Additional canvasses may be scheduled if necessary.
For a more detailed plan and schedule, have a look at this document: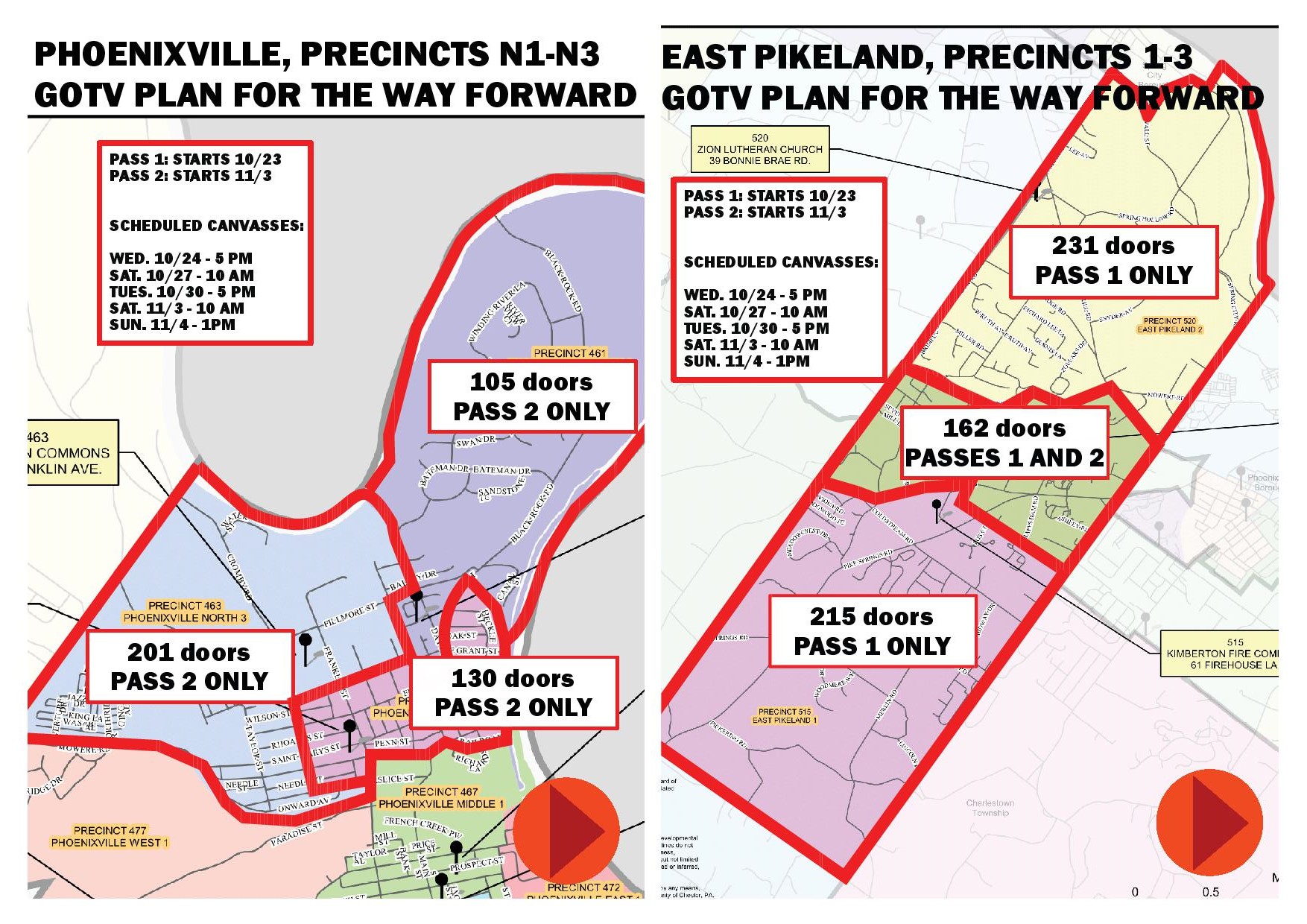 Ready? Please sign up below. If you're coming from out of the area, scroll down for some additional information.
Can't see the form? Click here. 
Getting to Phoenixville
All our canvasses launch from this spot: 
Onsite parking is limited, but there is street parking as well. 
If you are coming from outside the area, you can take Amtrak or SEPTA commuter rail to Paoli Station (Amtrak even runs some direct trains from NYC). Or, you can take SEPTA commuter rail or Greyhound to the Norristown Transportation Center. Once in the area, SEPTA runs a local bus, #139 (schedule), to the intersection of Whitehorse Rd. and Route 23. Google Transit can guide you from Norristown or from Paoli. Be warned, it can be a long ride. Once you're at Whitehorse and 23, just walk north (uphill) on Whitehorse Road about five hundred feet and turn right into the meetinghouse parking lot.
If you see this place, you're in the right spot. Enter via the door on the left.