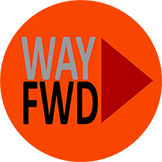 Join us!
We meet on the first and third Wednesday of each month, starting at 6:30 p.m. At each meeting, we spend time discussing current events, exchanging information on progressive causes and activism, and hearing from guest speakers, political candidates, and others.
March 20 – Meet local candidates @ Rose Hall, Camphill Village
We've rescheduled our snowed-out February meetings!  Come meet local candidates for Township Supervisor, Borough Council, and School Board.  Stay tuned (by subscribing to our email list or liking our Facebook page) for more details.
Most months, we gather at Schuylkill Friends Meeting, the Quaker meetinghouse in Phoenixville, but for March and April, we'll be at Rose Hall.
Schuylkill Friends Meeting           Rose Hall @ Camphill Village
37 N. Whitehorse Rd.                             1601 Pughtown Road
Phoenixville, PA 19460                       Phoenixville, PA  19460