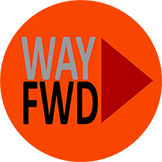 Upcoming events:
Next meeting: Wednesday, April 18, 6:30 p.m.: Jenn O'Mara, state legislature candidate for the 167th district, and Joe Webster, for the 150th. Prepare for the upcoming primary (5/15) — and the general elections in November. More information here.
Rose Hall at Camphill Village – Kimberton Hills
1601 Pughtown Road, Kimberton, PA 19442
Please drive slowly while on the Camphill Village property, as there will be pedestrians on the roadways. Volunteers will be on site to help with parking.