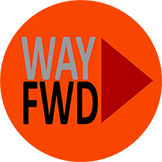 Join us!
Way Forward is hosting candidates for Chester County Commissioner, District Attorney, Judge of the Court of Common Pleas, Prothonotary, Recorder of Deeds, Register of Wills and Sheriff on Wednesday, April 17 at 6:30. Bring your neighbors and questions on how these candidates will represent you and the progressive movement in local government.
Rose Hall at Camphill Village Kimberton Hills
1601 Pughtown Rd
Phoenixville, PA 19460
We meet on the first and third Wednesday of each month, starting at 6:30 p.m. At each meeting, we spend time discussing current events, exchanging information on progressive causes and activism, and hearing from guest speakers, political candidates, and others.
Most months, we gather at Schuylkill Friends Meeting, the Quaker meetinghouse in Phoenixville.
Schuylkill Friends Meeting
37 N. Whitehorse Rd.
Phoenixville, PA 19460